---
Summit Up In June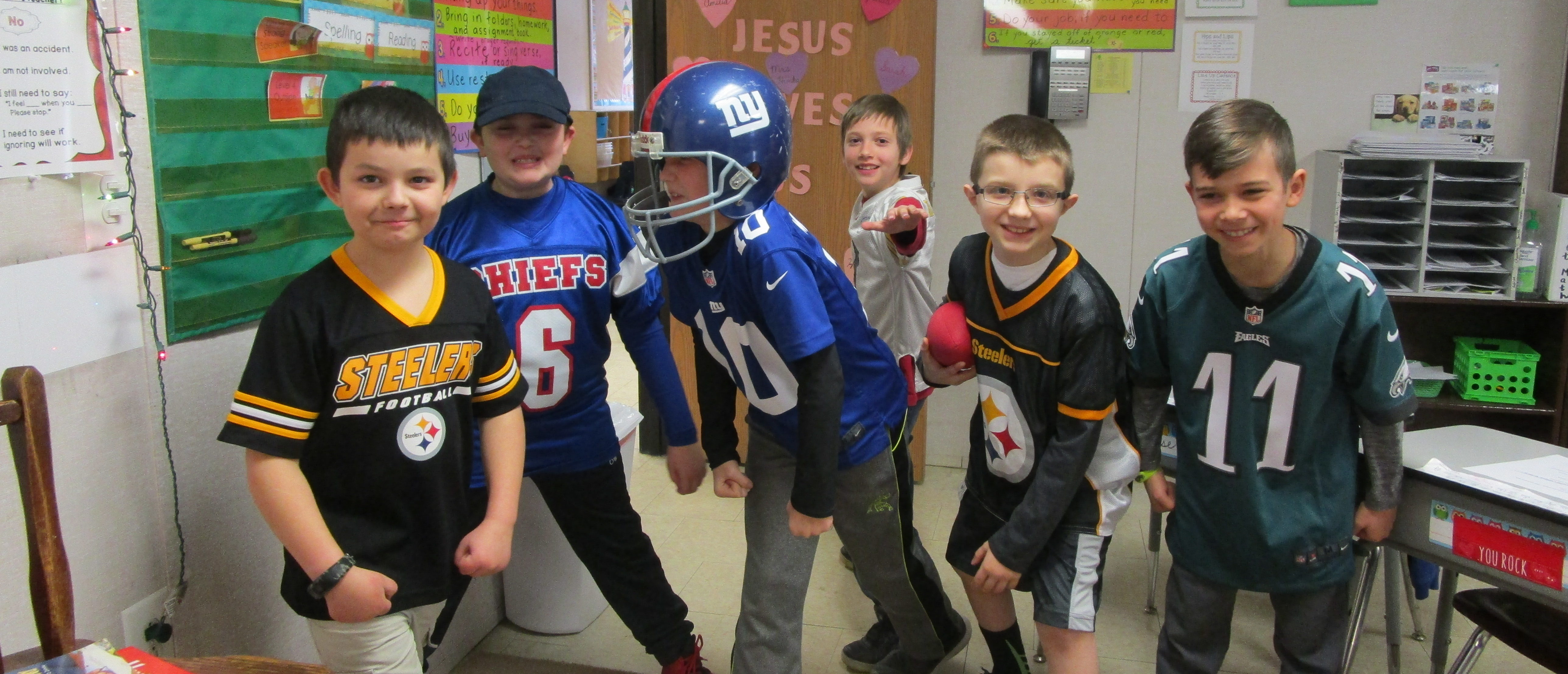 A two-week, Bible-centered, educational fun experience for students in kindergarten through grade 10.
Summit Up in June offers a two-week, Monday through Friday, educational fun experience for students entering kindergarten through grade 10. It will take place on the SCA campus on June 17 to 28 in the mornings from 8:45 to 11:30 am. There is an emphasis on our biblical philosophy of education in choosing staff, selecting courses to be taught, defining God-centered goals for each course and sharing truth about salvation and the Christian life. There will be a closing program on Friday evening, June 28, at 6:30 pm so Summit Up in June participants can share their accomplishments.
Goals 
To offer an opportunity to extend and to vary Christian learning experiences beyond the school year.
To add an opportunity to reinforce learning, to encourage new educational experiences and to grow in knowledge of God's Word and in His grace.
To prepare students for future learning by introducing them to new areas of study.
To provide interesting and positive learning opportunities beyond the scope of the traditional school-year curriculum.
To have fun!
Tuition and Admission Requirements
If the online application is used, a $25 non-refundable application fee must be mailed to the school to complete the application process. If a paper application is used, please mail the application with the $25 non-refundable application to the school. Applications are incomplete until the application fee is received.
The fee for a course is $125. A $25 "Early Bird Discount," if paid in full by May 1, 2019, and/or a $25 "Bring a Friend Discount" may be applied. The course fee must be paid in full before the first session begins on June 18. Parents must consent to have their daughter/son taught according to the statement of faith of SCA.
Sports Sampler - For students entering Kindergarten - Grade 2
Instructor: Mrs. Jill May
Mrs. May has more than 20 years teaching and pursuing her passion to equip students at an early age to fall in love with learning. 
Course Description:  Students will learn the basics of a different sport each day. There will be a strong emphasis on good sportsmanship. Modeling and practicing encouragement and support for fellow classmates will be involved in every lesson. Students will be discovering different God-given gifts and abilities involved in each activity.
"O, What a Beautiful Morning!" - For students entering Kindergarten - Grade 3
Instructor: Mrs. Lindsay Baxter
Mrs. Baxter holds a master's degree in exercise science and home schools her daughters. 
Course Description: Each morning students will look at a different element of nature such as trees, ants, bees, clouds, the summer solstice, butterflies, flowers, etc. Students will take a nature walk on school property and observe a different theme each day. They will also read books or poems, draw or paint a picture, listen to classical music, or look at art, all related to the theme for each day. Each day the class will discuss how this is God's creation, notice how He intricately designed each element and ordered them just right, and how much more He cares for us.
A Dramatic Experience! - For students entering 3rd - 6th grades
Instructor: Mrs. Melissa Feldman
Mrs. Feldman has a college minor in speech/drama. She has taught drama for over 10 years and has directed numerous plays for schools and local churches.
Course  Description: This class presents an introduction to acting and theatre production. Students will learn stage terms and how to portray different characters through their voice, gestures, and movement. The class will prepare a short play to perform at the closing program on Friday evening.
Class time will include acting games and activities as well as a field trip to a local theatre stage. Students will be encouraged to see theatre as a different way to communicate God's Word and more skillfully communicate God's love to our world.
Living Like Little House on the Praire : An Experience in Pioneering America - For students entering grades 3-8
Instructor: Mrs. April Redfield
Mrs. Redfield teaches 5th and 6th grades and loves to bring her lessons to life through hands on activities!
Course Description: In this class students will participate in a variety of activities including crafts, games, and cooking as it was done in the late 1800's. Students will experience what it would have been like being Laura and Mary Ingalls. Students will read biblical resources that were used in education throughout the 1800's (New England Primer, Horn Book, etc.) The worldview of God as the supreme Creator and the Provider for the needs of pioneers will be stressed. Students will also observe how God's Word spread as pioneers moved into uncharted parts of the United States.
A Piece of Cake!! - For students entering grades 4-10
Instructor: Mrs. Linda Howell
Mrs. Howell has studied cake decorating through a Wilton Cake Decorating course, and she enjoys the creativity decorating encourages.
Course Description:  Students will be learning simple decorating techniques to make beautiful cupcakes and cakes.  The final project will be each student decorating his or her own cake.   The class will not only be learning to decorate cakes but to do each and every part of it to the best of their abilities.  Students will learn that even something as small as cake decorating can be used to glorify God.
Mixed Martial Arts and Self Defense for the Disciplined Servant of God - For students entering grades 5-9
Instructor: Mr. Matthew O'Brien
Mr. O'Brien has taught physical education and teaches after-school clubs in mixed martial arts at La Providencia School in Siguatepeque, Honduras. Prior to that, he has trained for children's ministries through Child Evangelism Fellowship. 
Course Description: Each day will include an hour of instruction in mixed martial arts and self-defense after time is spent in a variety of exercises, games, and team-building activities. Students will learn important aspects of teamwork, sportsmanship, and will explore a biblical view of competition.  Emphasis will be placed on working together and understanding what it means to cooperate in order to succeed and to become a stronger servant for God's glory.